Do you really know?
Marketing Science
and Analytics
The word Science is from the word Scio, which means "to know", and it's true, knowledge is power and especially in marketing.
Just as a research scientist employs a myriad of data and select experiments to arrive at discovery, dDaniel Advertising Agency does the same. Using a strong set of well honed industry tools and dDaniel proprietary measurements and techniques we create formulas that produce excellent and very predictable results.
dDaniel is a third generation nationally recognized marketing firm that has been tried and tested. We're looking forward to producing your company's marketing formula.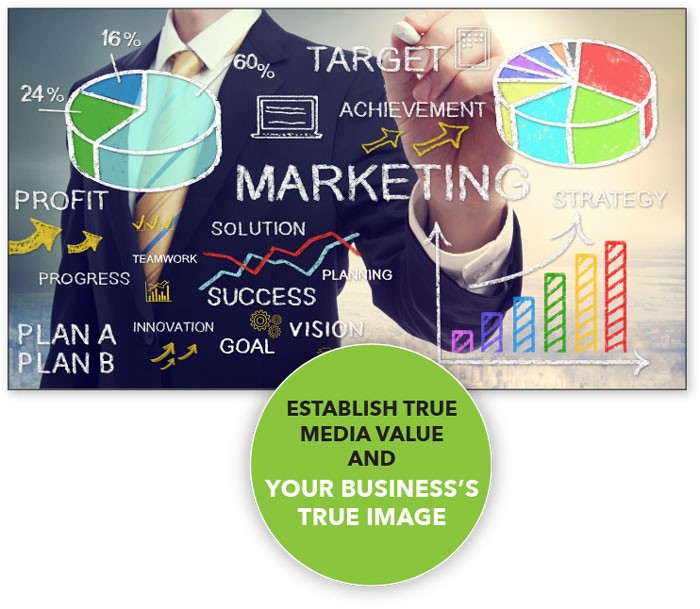 Marketing Science and Analytics
we Measure to the cash register
Cost-Per-Sale Evaluations
A Cost-Per-Sale report evaluates all media used, estimating advertising dollars spent per sale, per particular media. This is an excellent tool for correcting rates and paring unproductive advertising products.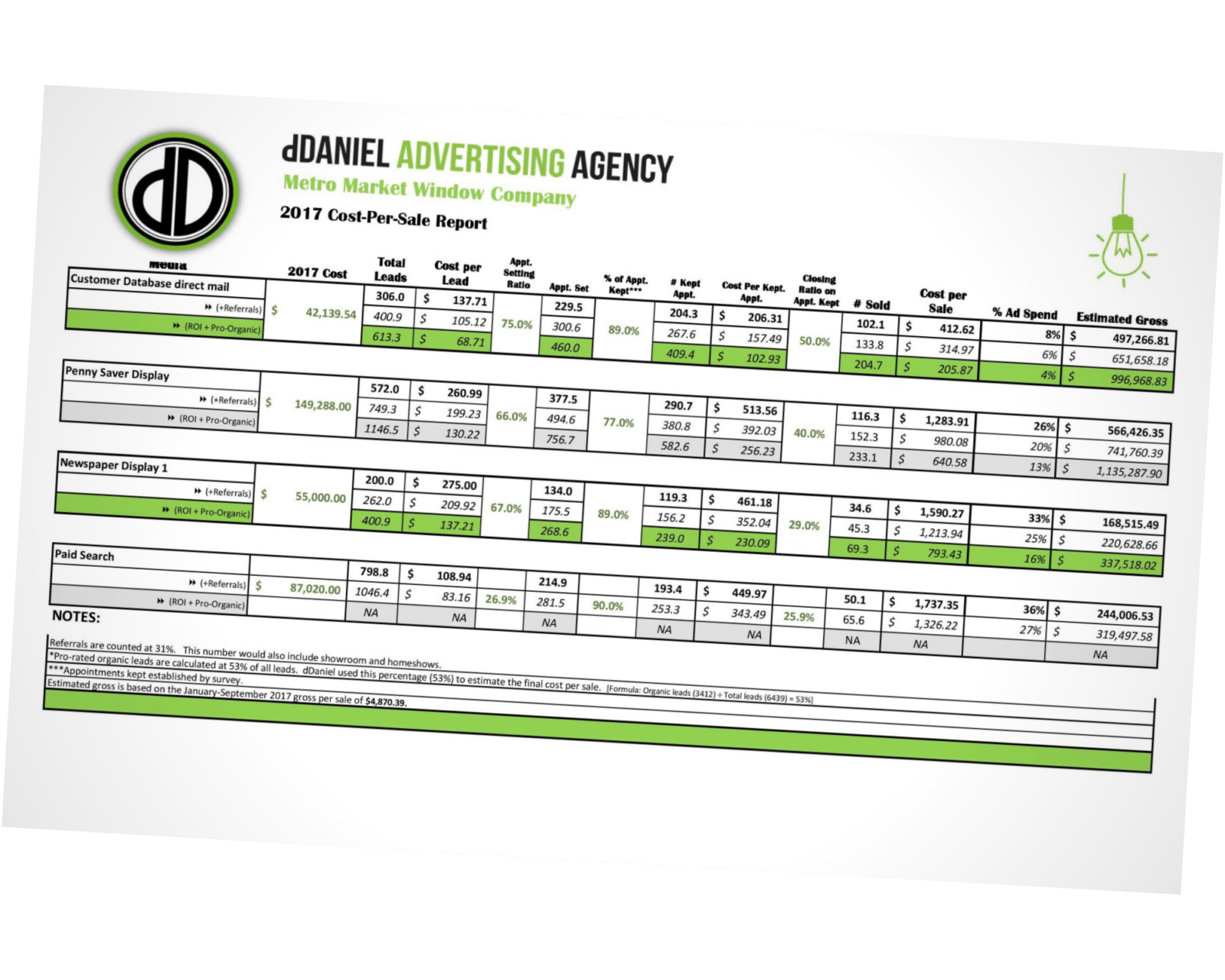 monitor your online marketing
Real-Time Digital Analytics
Our digital analytics include daily, weekly and monthly automated reports that keep you informed about your online marketing.
Advertising
Monitor impressions, engagement and leads from your advertising efforts on Facebook, Google and other major platforms.
Social
Monitor your social media activity and track posts, reach, engagements and followers.
Website
Synchronize with Google Analytics to monitor your websites traffic and conversions.
Reputation
Stay informed about your online reputation. Be notified instantly when you receive a new review.
Listings
Keep track of the status of your online listings to ensure your business's information is accurate across the web.
Advanced Reporting Dashboard syncs with most major digital marketing platforms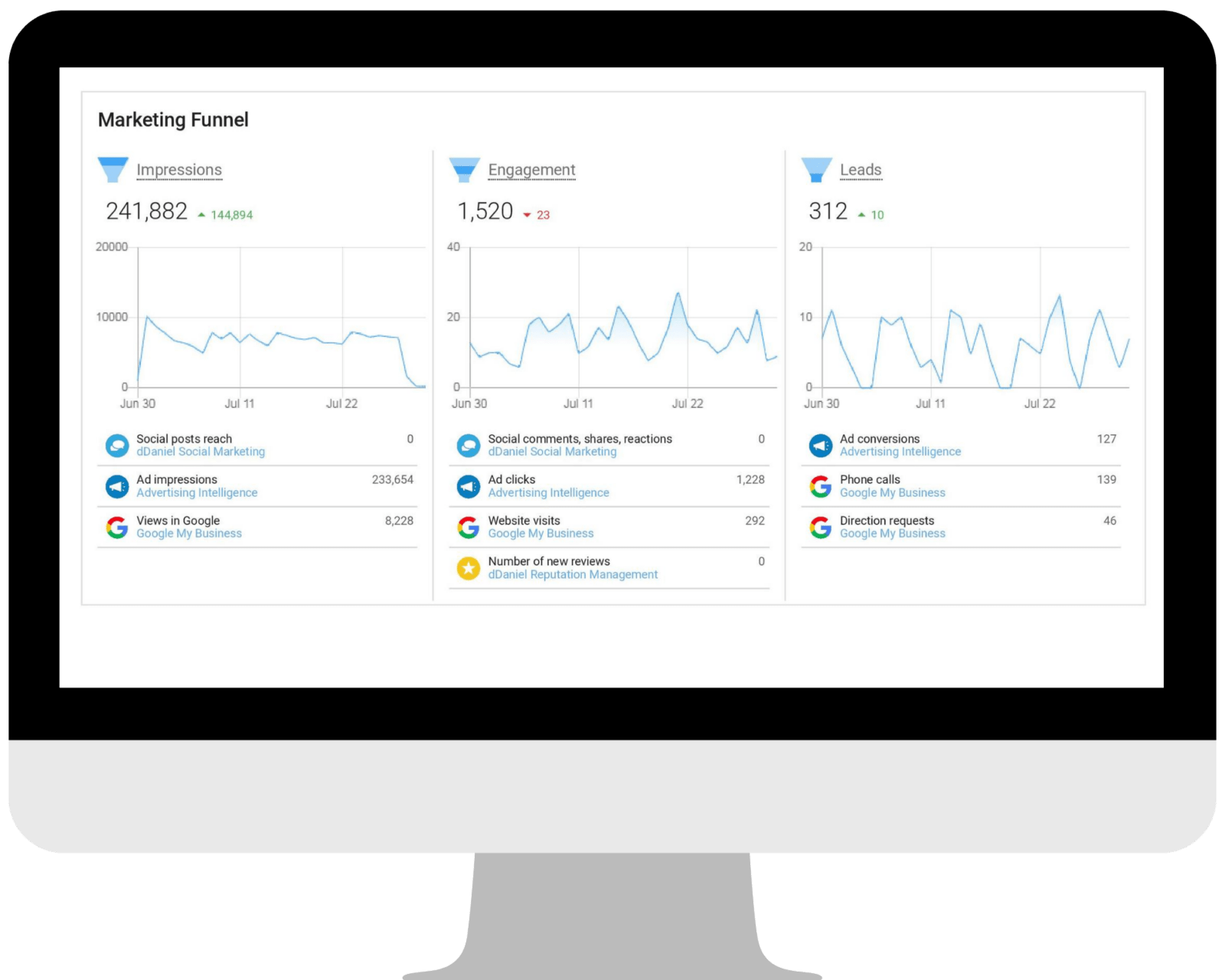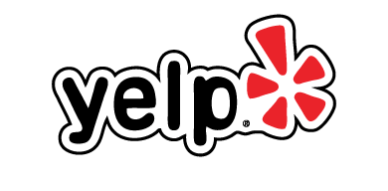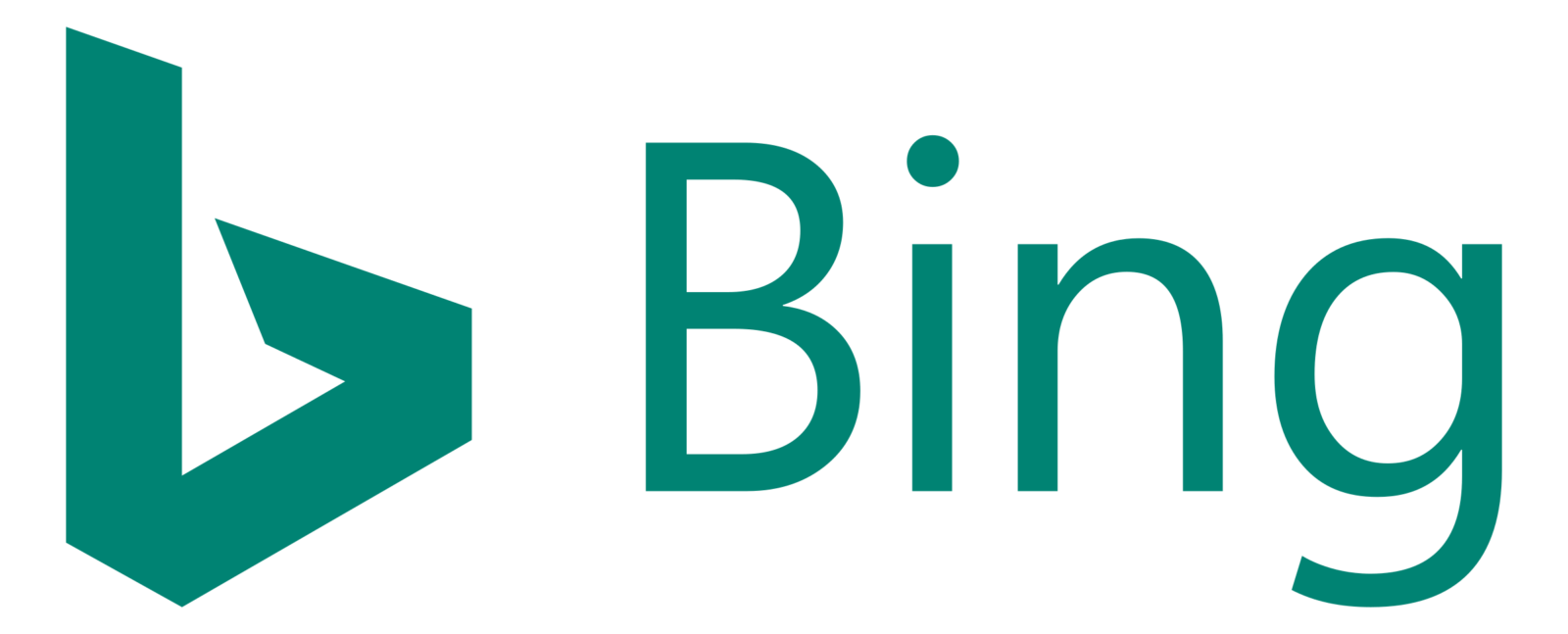 proprietary
Cost-Per-Percentage-Point-of-Business Report
C3PB is a Cost-Per-Percentage-Point-of-Exposure Business Report, zip code by zip code. This formula reveals your primary and secondary selling markets and identifies the correct advertising vehicles. All media available to use is selected using this tool – from direct mail to digital. Annual reports measure sales growth or loss at the zip code level.
This dDaniel tool is a must have for real cost-per-thousand (CPM) measurements.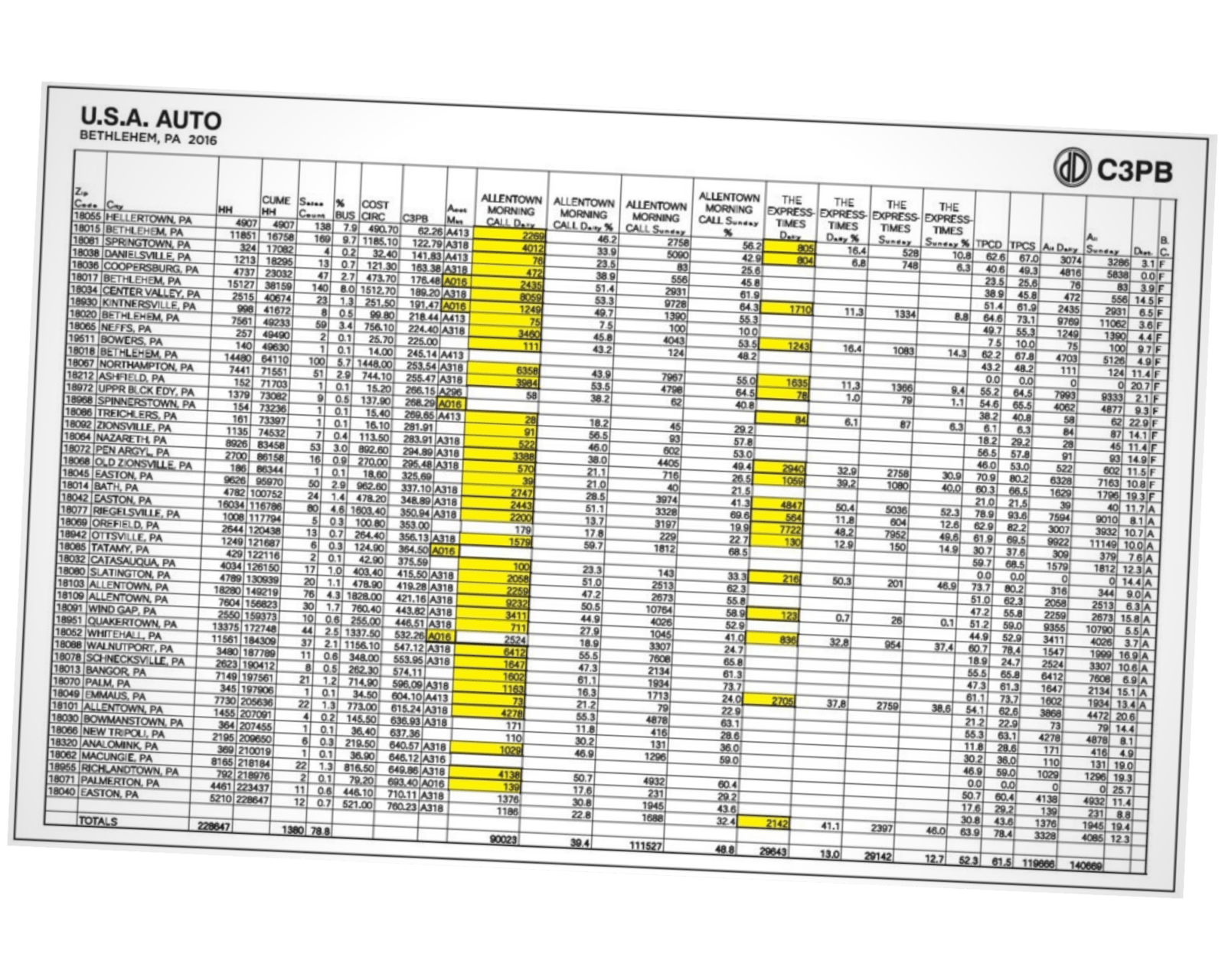 true media measurement
Return-on-Investment Reports
Return-On-Investment measurements are conducted for individual advertising efforts. For example: you may want to measure the response to your digital advertising or television or direct mail campaign.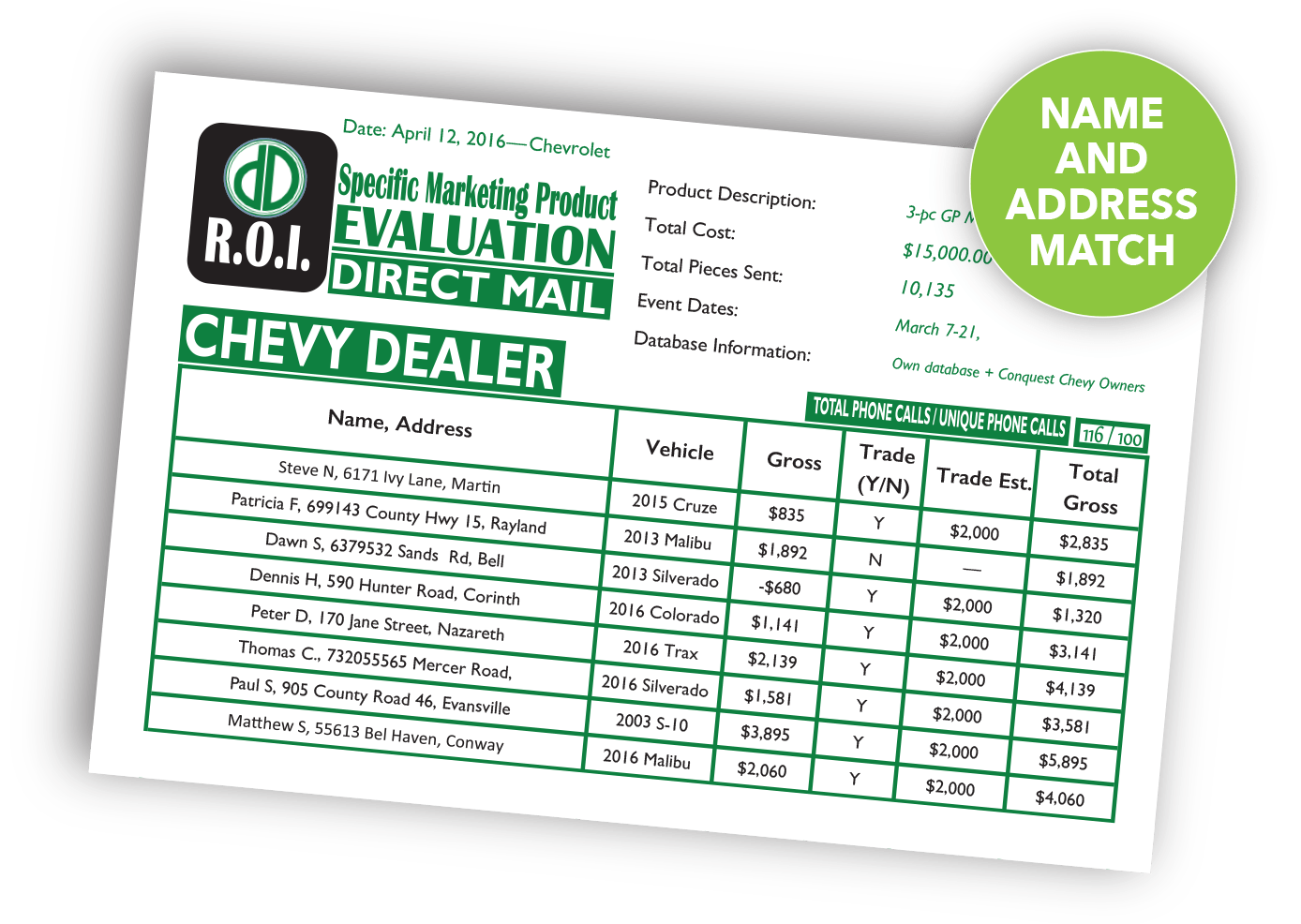 social media analytics
Facebook Analytics
From conducting experiments, to running global Facebook and Instagram campaigns, we have the knowledge, expertise and experience needed to generate results with social media. dDaniel analytics will measure your results to the cash register.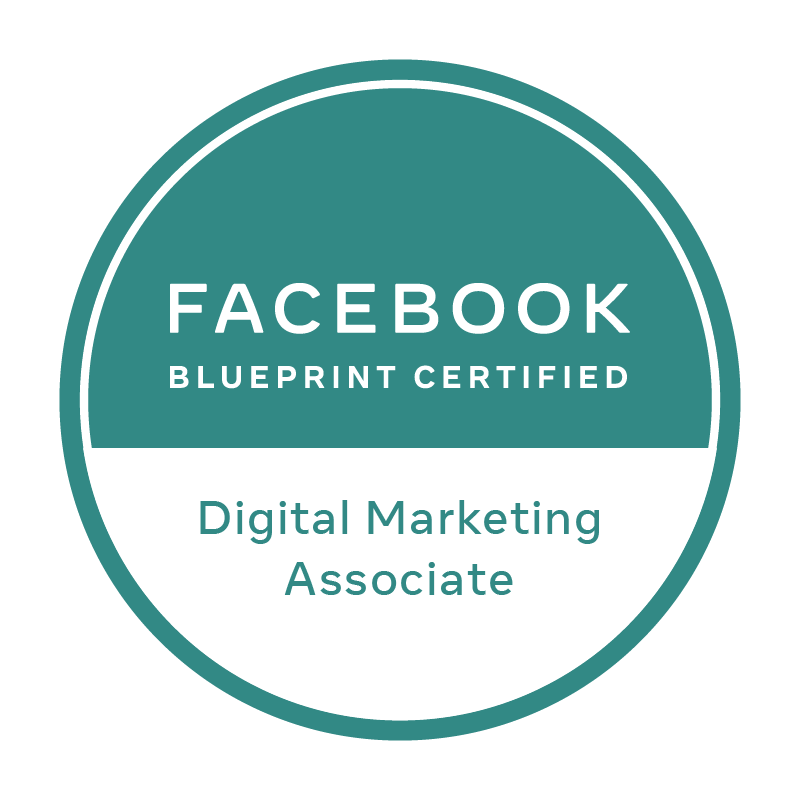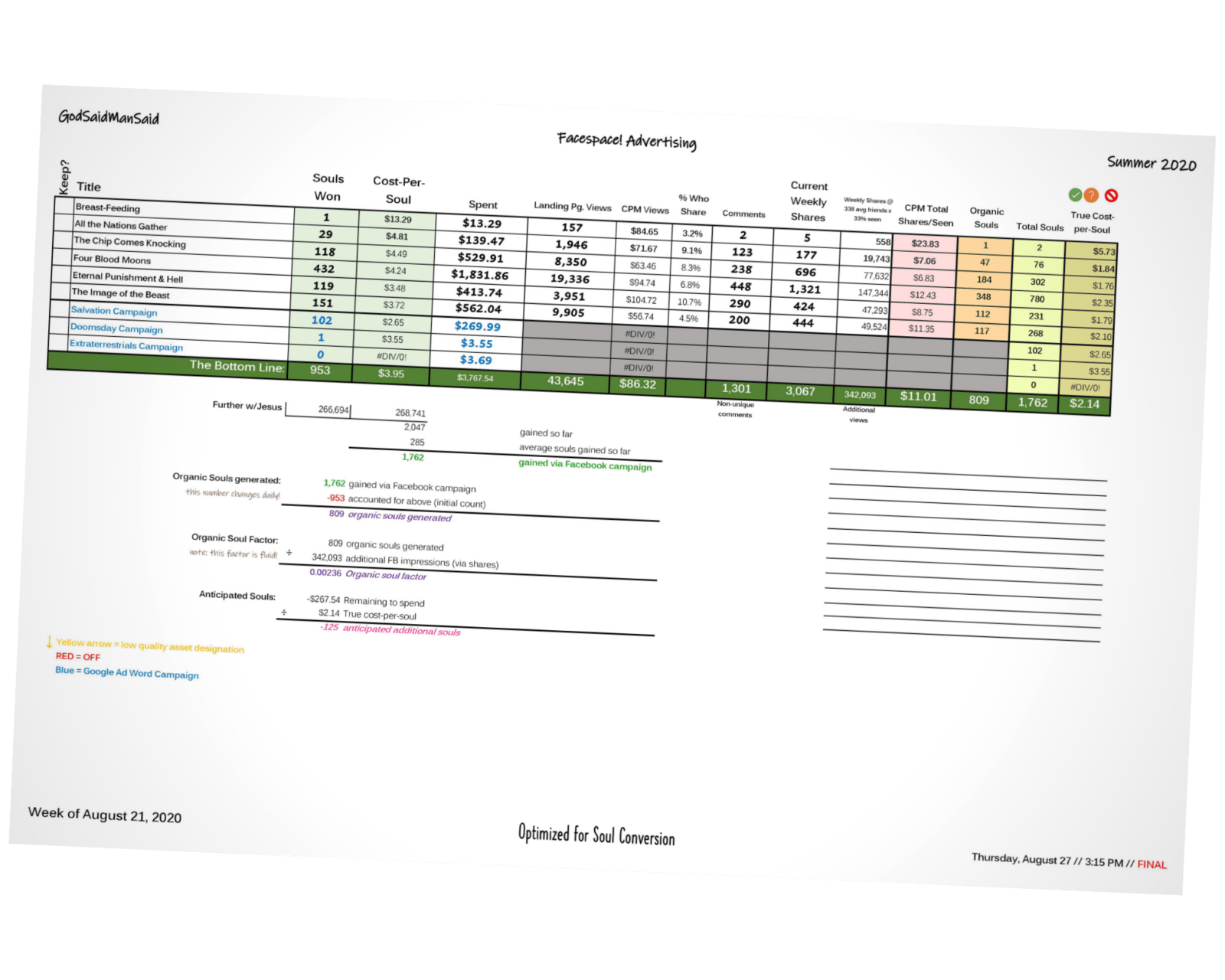 Phone Call Audio Audits
Audio audits are tracked from recorded phone calls. A synopsis of the conversation is detailed and provided. It's updated and provided every 48 hours. Actual sales results are measured to the cash register. This is an exceptional tool for sales managers and for improving your companies phone presentation.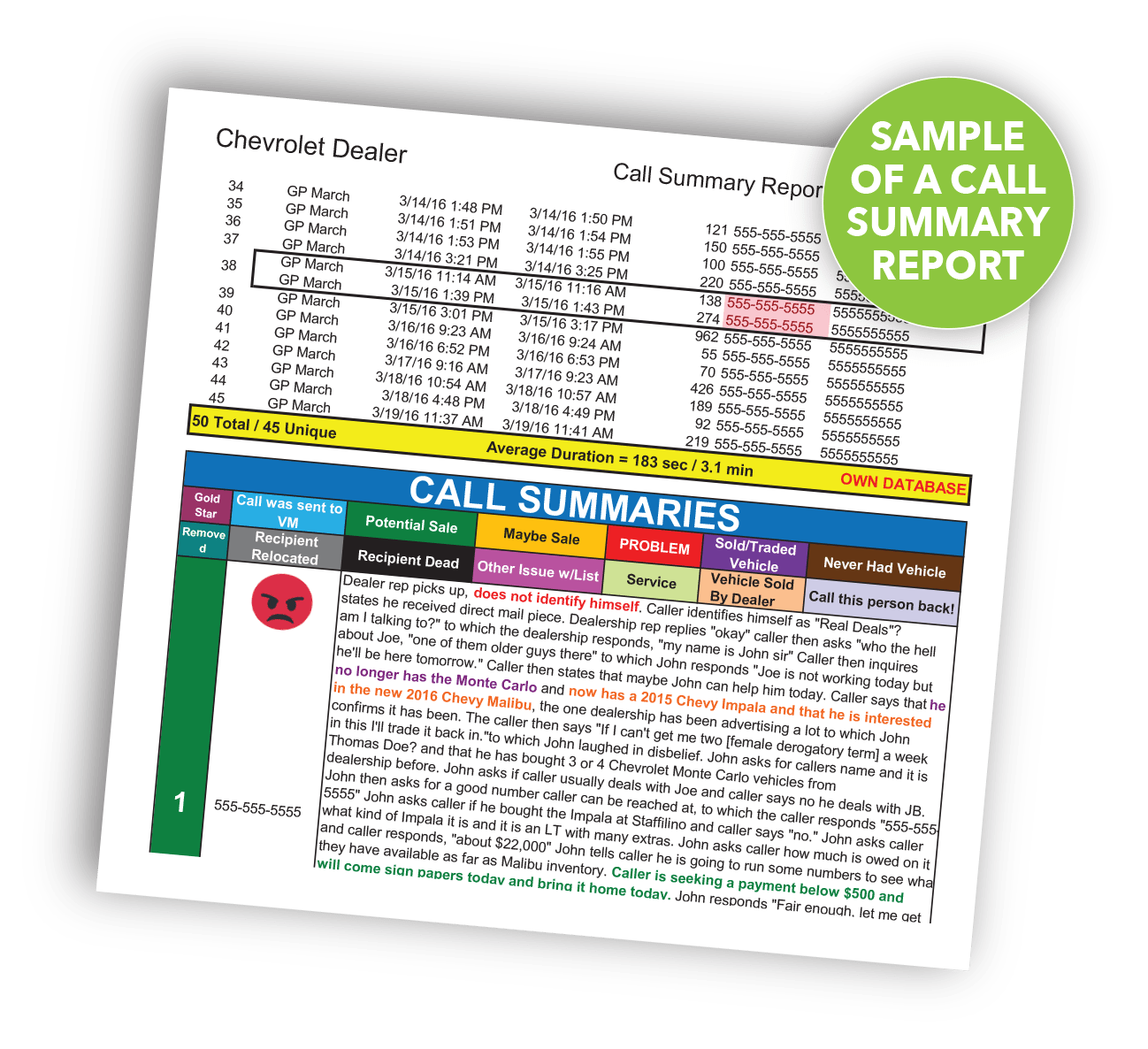 true media measurement
Cost-Per-Percentage-Point-of-Exposure
A C3PE is a Cost-Per-Percentage-Point-of-Exposure. This tool measures all the different media your customer was exposed to before they made their purchase. Your customers are contacted by phone within three days of their purchase. A dollar spend-per-percent-point-of business is calculated. This is an excellent tool for correcting rates and paring unproductive advertising products. All media are weighted and their real performance on a cost-per-thousand (CPM) basis is calculated.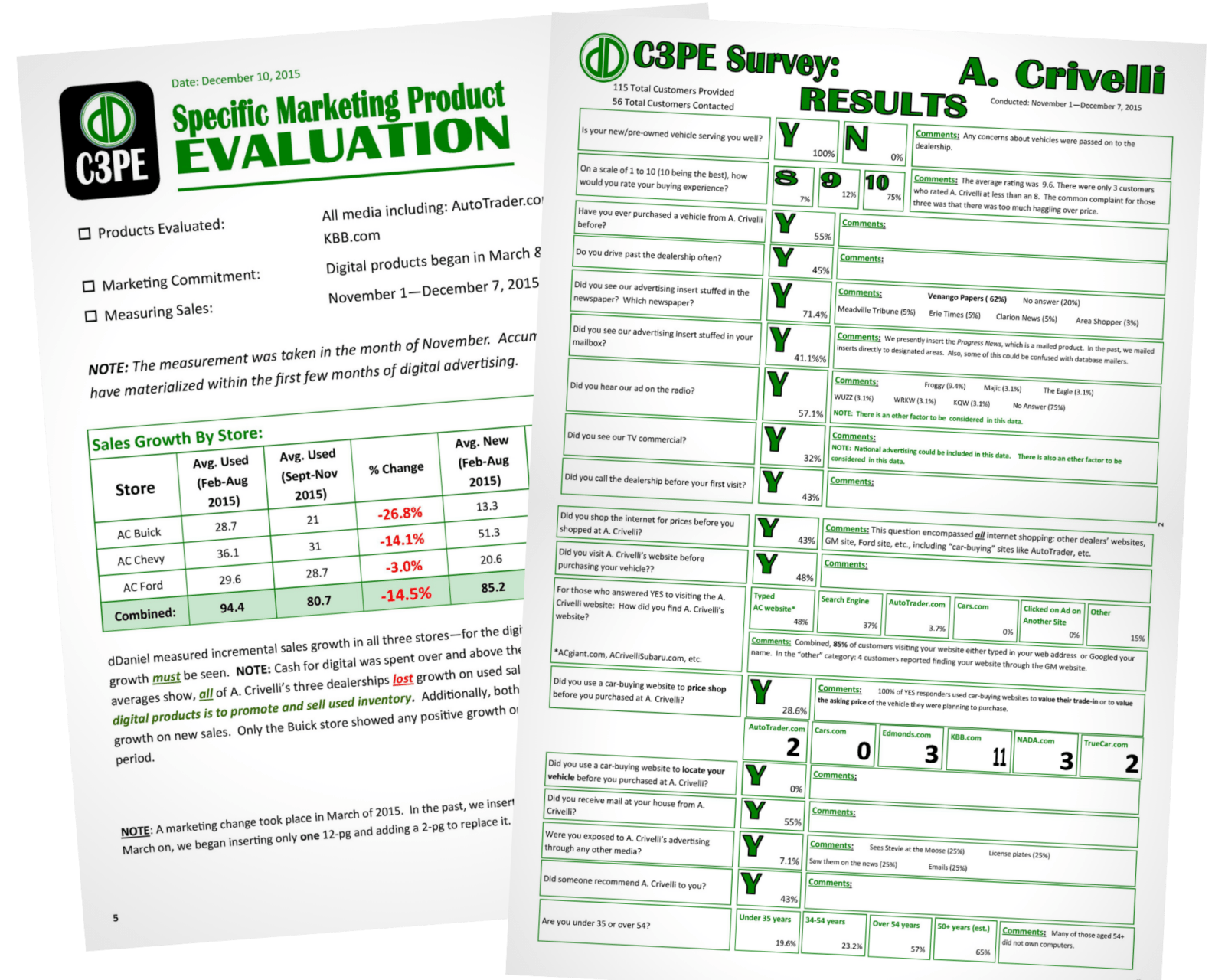 improve your closing ratio
Sales Gleaning Surveys
Evaluate your customers overall satisfaction with your individual salesperson and grade their presentation. Follow-up with unsold leads to attempt to lock in the sale. Gather information and create a salesperson report card. Find out why you lost a sale, and to which competitors. This is an excellent training and managing tool.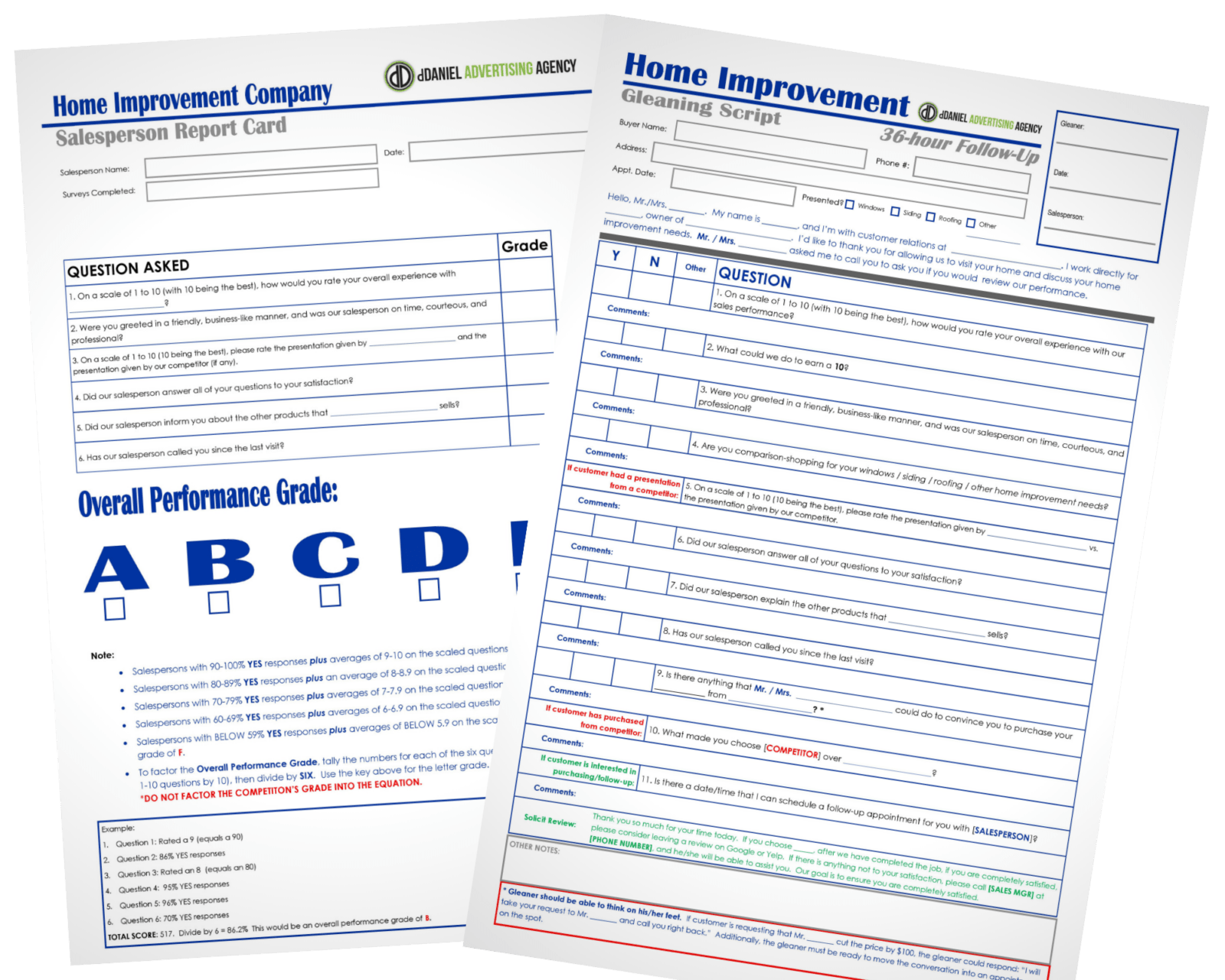 Accountability
Media Auditing
dDaniel analytics audits all marketing products monthly, quarterly, and annually. This is a service we offer at an hourly rate. Media errors are addressed and full cash satisfaction pursued for overcharges and under-performance. Cash remittance to dDaniel accounts, has ranged from hundreds to tens of thousands. You shouldn't advertise without auditing. It's bad business.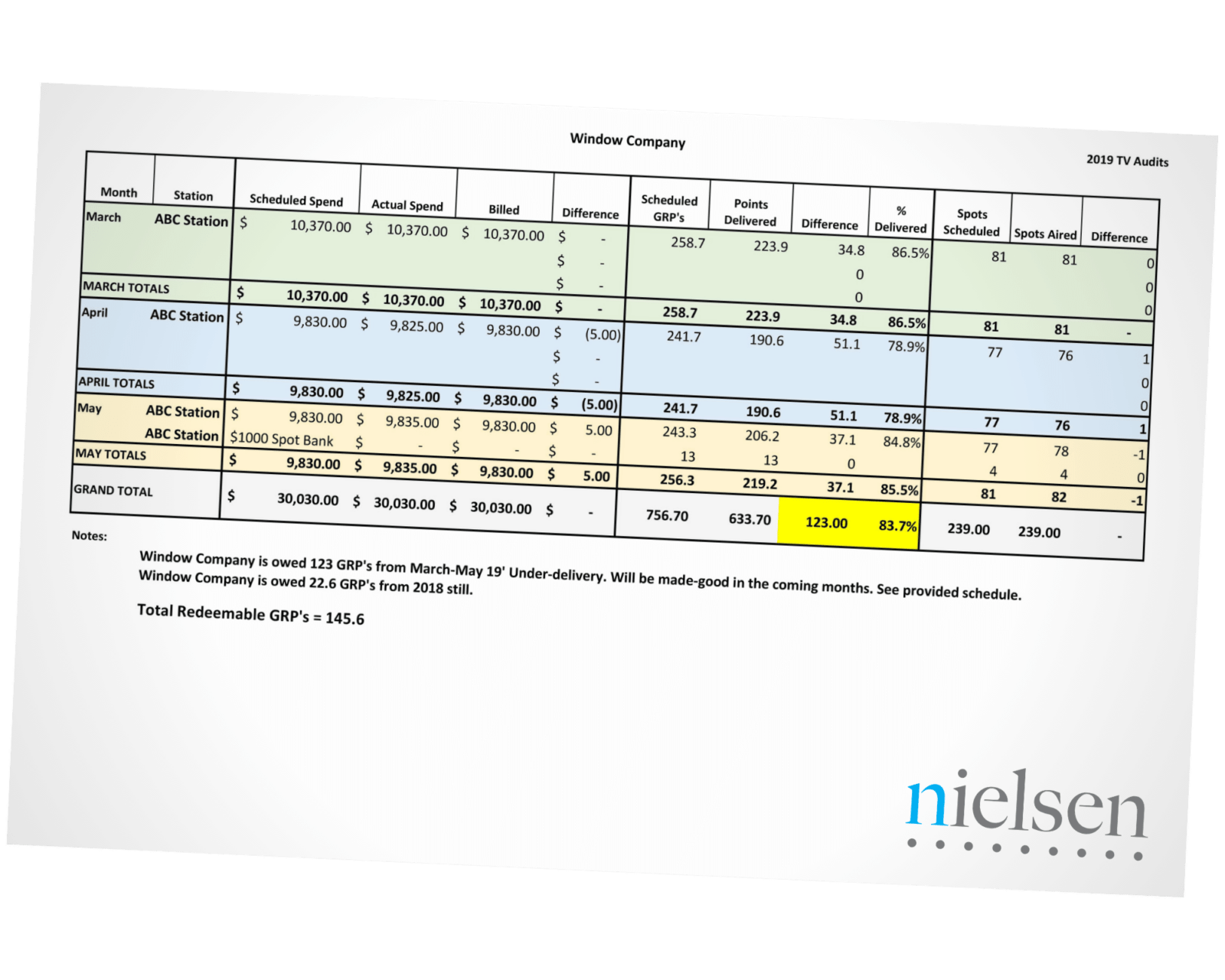 digital & traditional
Marketing Analytics
Insights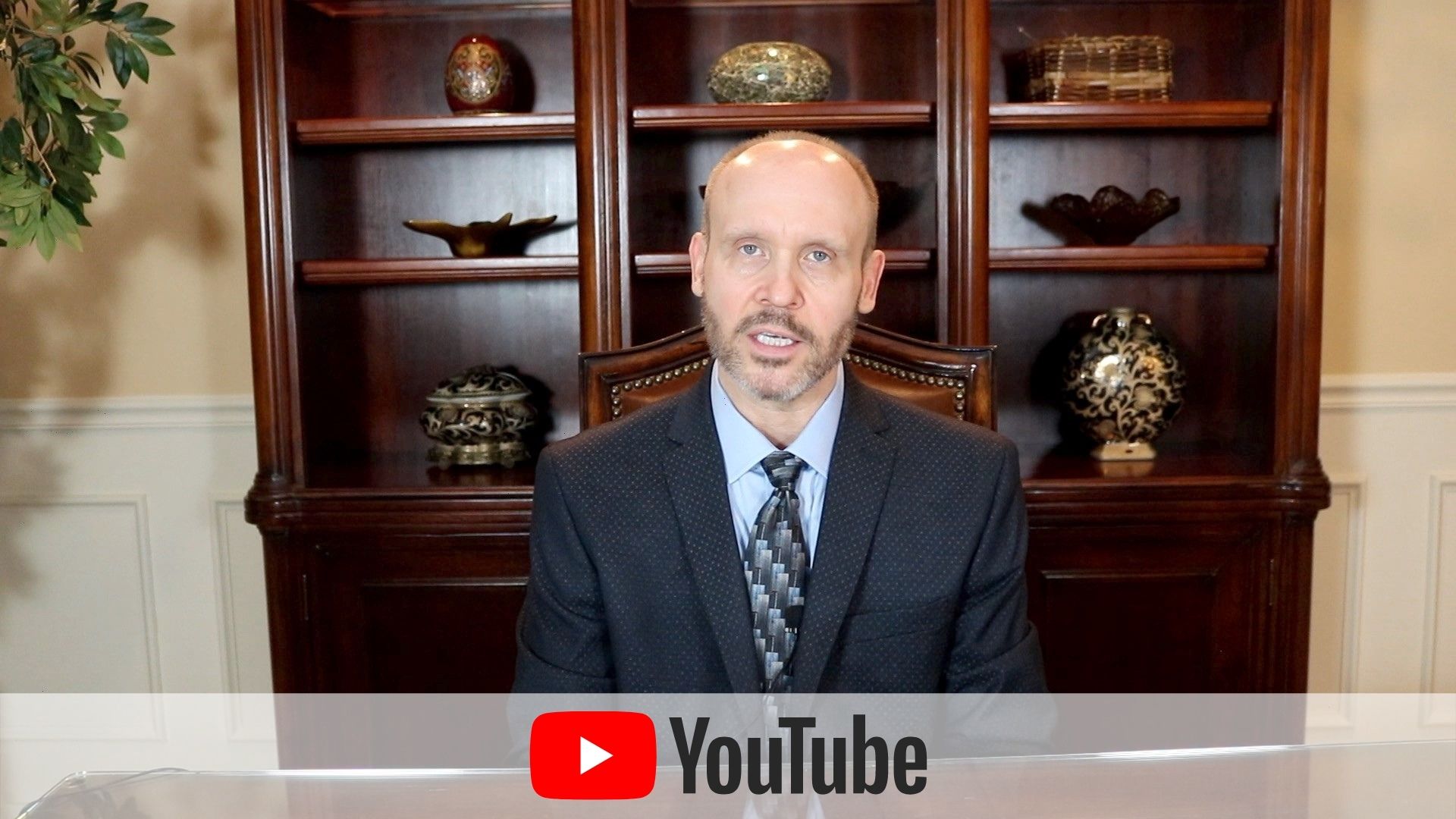 Proprietary C3PB
This proprietary tool is foundational to a clean marketing formula. Its worth many thousands, but dDaniel offers it at no charge to interested parties...and what sound peace of mind it delivers!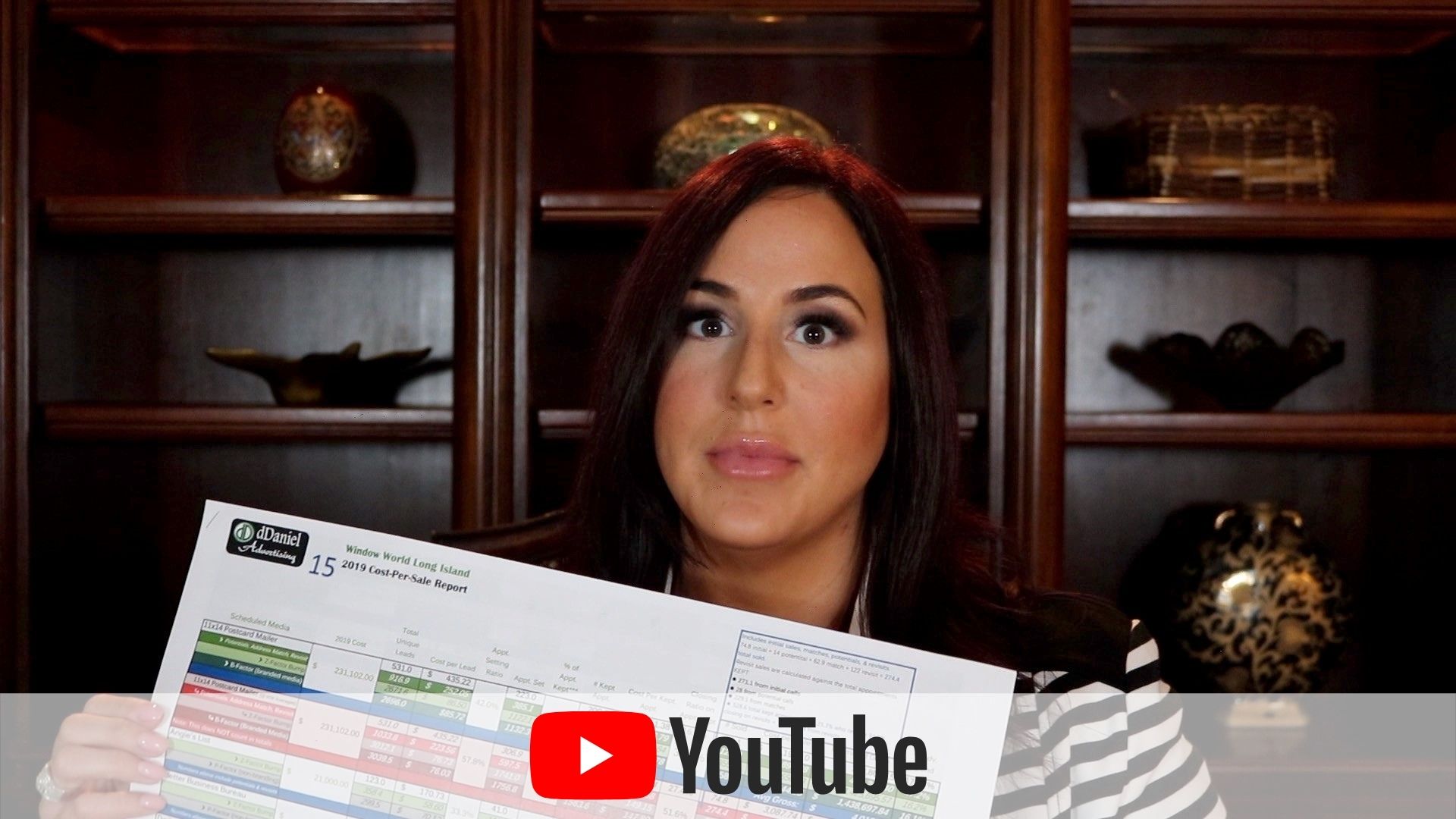 Cost-Per-Sale Reports
The dDaniel proprietary CPS (Cost-Per-Sale) report will give you a clear view of your entire marketing spend by individual media. CPS (Cost-Per-Sale) Report is the Master Key. True media measurement.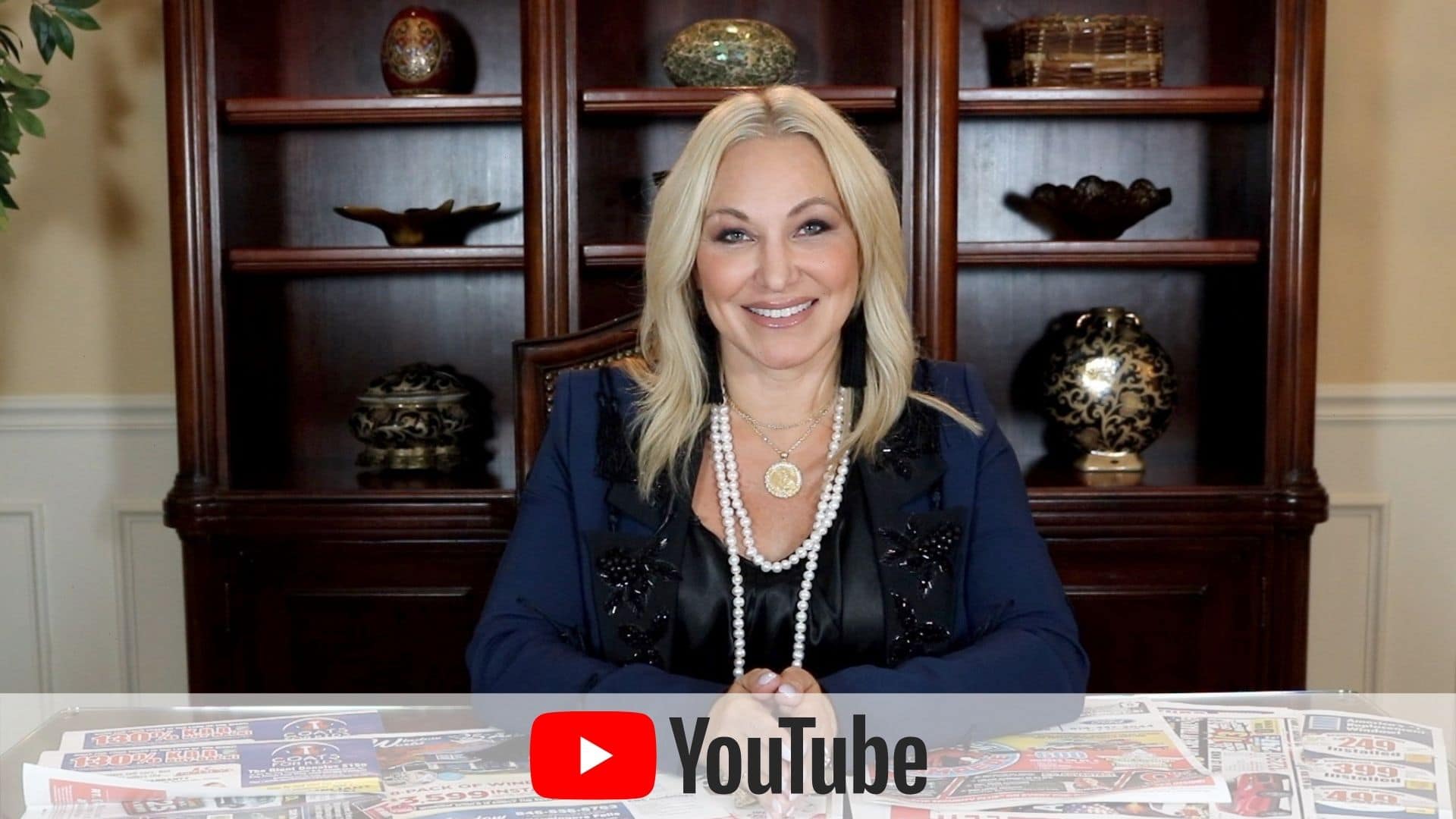 The Utopian Glove
It's true, newspaper circulation is shrinking, but the homes that do subscribe represent the gold standard in marketing. They are an older demographic, living in older homes, with the most money to spend